Mattress, Upholstery & Hard Surface Sanitizing
Use Hygienitech for a Healthy, Sanitized Enviroment
Hygienitech provides mattress, upholstery, and hard surface sanitizing options to the Omaha Metro, including Council Bluffs and Surrounding areas.

Our sanitizing process is an all-natural, chemical-free, dry treatment procedure that effectively removes and destroys dust mites, bacteria, viruses, mold, mildew and fungal spores, and other contaminants found in all mattresses and upholstery.

We combine powerful suction with a germicidal UV-C light that destroys contaminants at the source. It is a totally safe and effective way to disinfect any mattress or upholstered item regardless of its age, size, or style.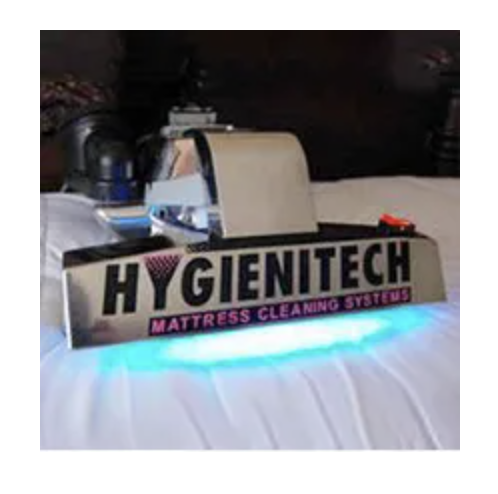 Hygienitech System
Dry, chemical-free, no toxins
No drying time required
No moisture to penetrate mattress
72+ hour residual effect to continue destroying allergens
Safe on all types of mattresses and pillows
Color safe, no bleaching agents
Neutralizes odor-inducing bacteria
No need to remove the mattress from the bed
14- 16 minutes application time
No setup time required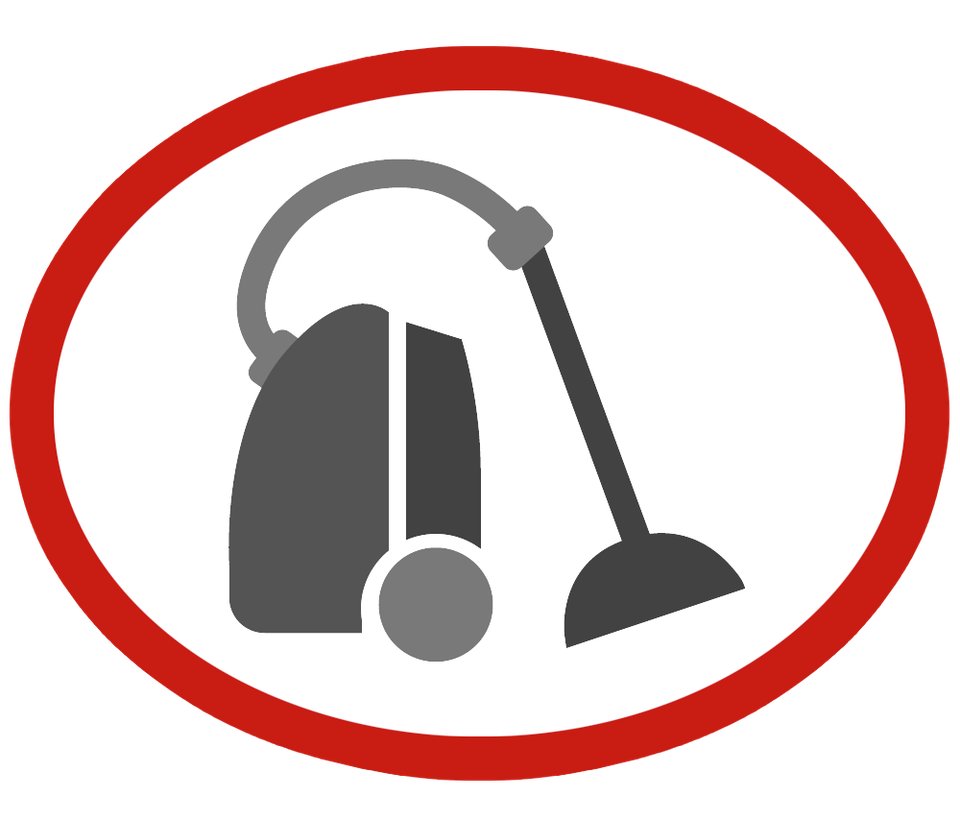 Steam Cleaning
Wet, steam, toxic cleaning agents
Requires 2-3 days for partial, surface drying
Traps moisture inside the mattress creating an environment that promotes the growth of mold and mildew
No residual effect
Cannot be used on memory foam mattresses or pillows
Can induce fading and color variations
Can result in musty smell coming from inside the mattress
May damage the surrounding areas and box spring
May require a cumbersome truck-mounted unit
30 - 40 minute application time
Equipment setup required
Why Choose Us?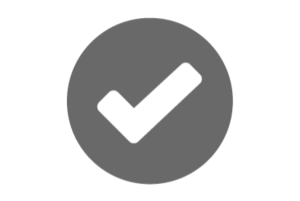 We are a local company that cares about our customers and the community we serve.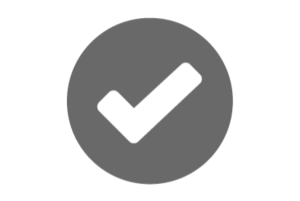 UV-C light is germicidal and an extremely low-grade ultra violet radiation that targets and deactivates the DNA of dust mites and other microorganisms, thus destroying their ability to multiply and cause disease. 
What Our Customers are Saying

 
★★★★★
"We have been using Hygienitech services and we always receive great service every time. "

- Denise R.
★★★★★
"
Thank you for doing such a meticulous job. I have noticed less issues with my allergies since getting my mattress sanitized on a regular basis."
-Rich R.
★★★★★
"Fast and friendly service. It 
feels great to know I'm sleeping on a fresh mattress! "
- Deb K.

 Ask About Our Commercial Upholstery Sanitizing Services
Our commercial sanitizing services will not only help you maintain a healthy environment for your customers, guests and employees, but it can also help extend the life of your expensive  furniture. We offer custom plans to fit your individual business's needs.

Give us a call today to learn more.
Request a FREE No ObligationTest 
Free Mattress Contamination Testing
Call us and we will come to your home or multi-bed facility and perform a free test on your mattress using our specially designed equipment to extract a sample of the contaminants. Once completed, we will visibly show you the level contaminants that are present in your mattress by matching it with a color-coded contamination chart. The entire testing procedure takes less than 5 minutes.
(712) 254-8258